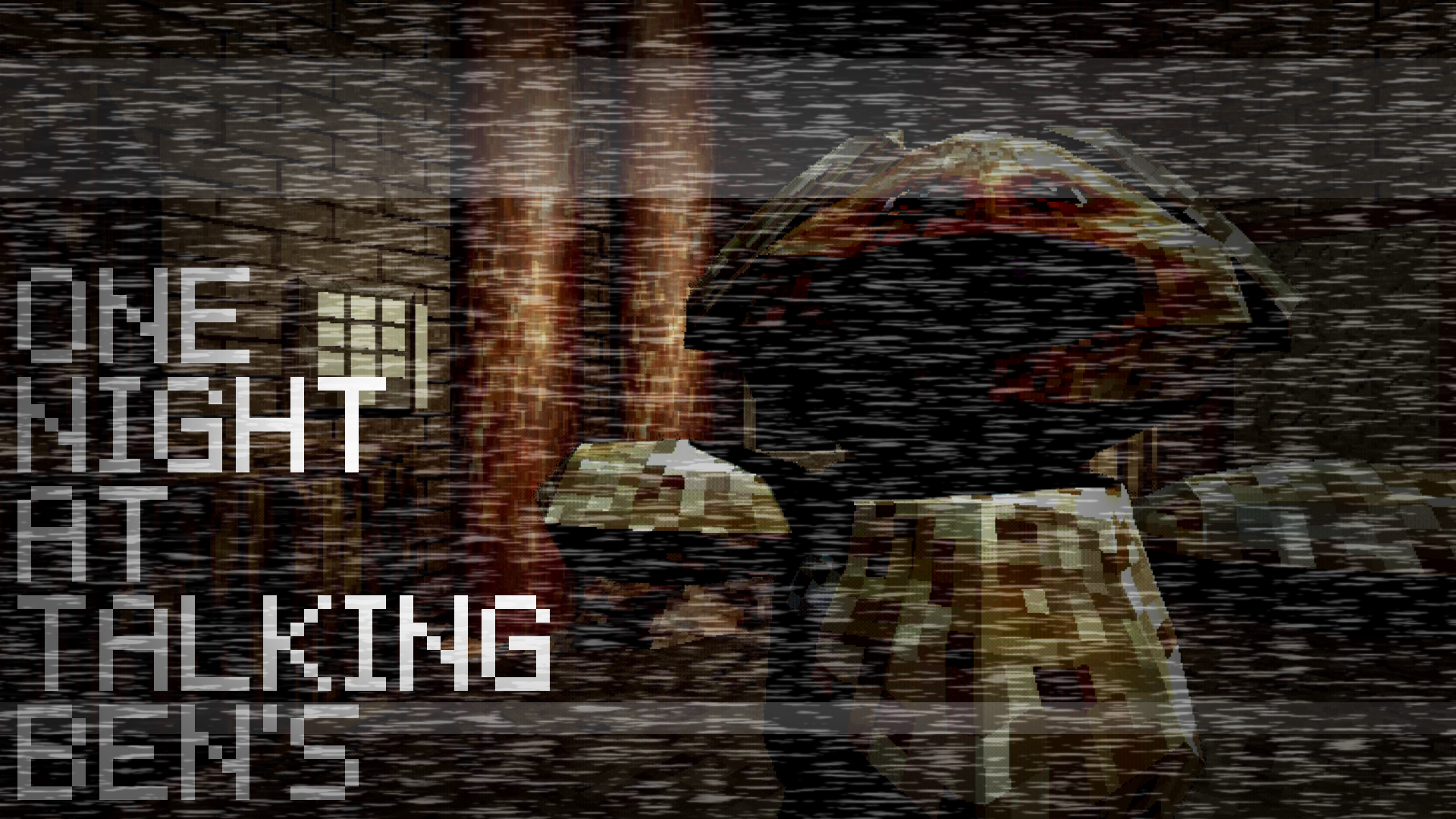 One Night at Talking Ben's
HOW TO PLAY:
One Night at Talking Ben's is a Five Nights at Freddy's style horror game revolving around you being trapped in Ben's basement as you wait for help to arrive. You have to defend yourself from Ben or any of his friends that try and come into your room. You are armed with two doors, some cameras, and a phone. Good luck!
EXTRA INFORMATION:
Just like my last game, this game was made over the course of five days as well. Also, credits to my friend Rusty for being the voice during the phone call. I also do not own a Mac so if that version of the game has any bugs, my bad bro!
Install instructions
Download the zip file and extract it. Run the "One Night at Talking Ben's.exe" file.